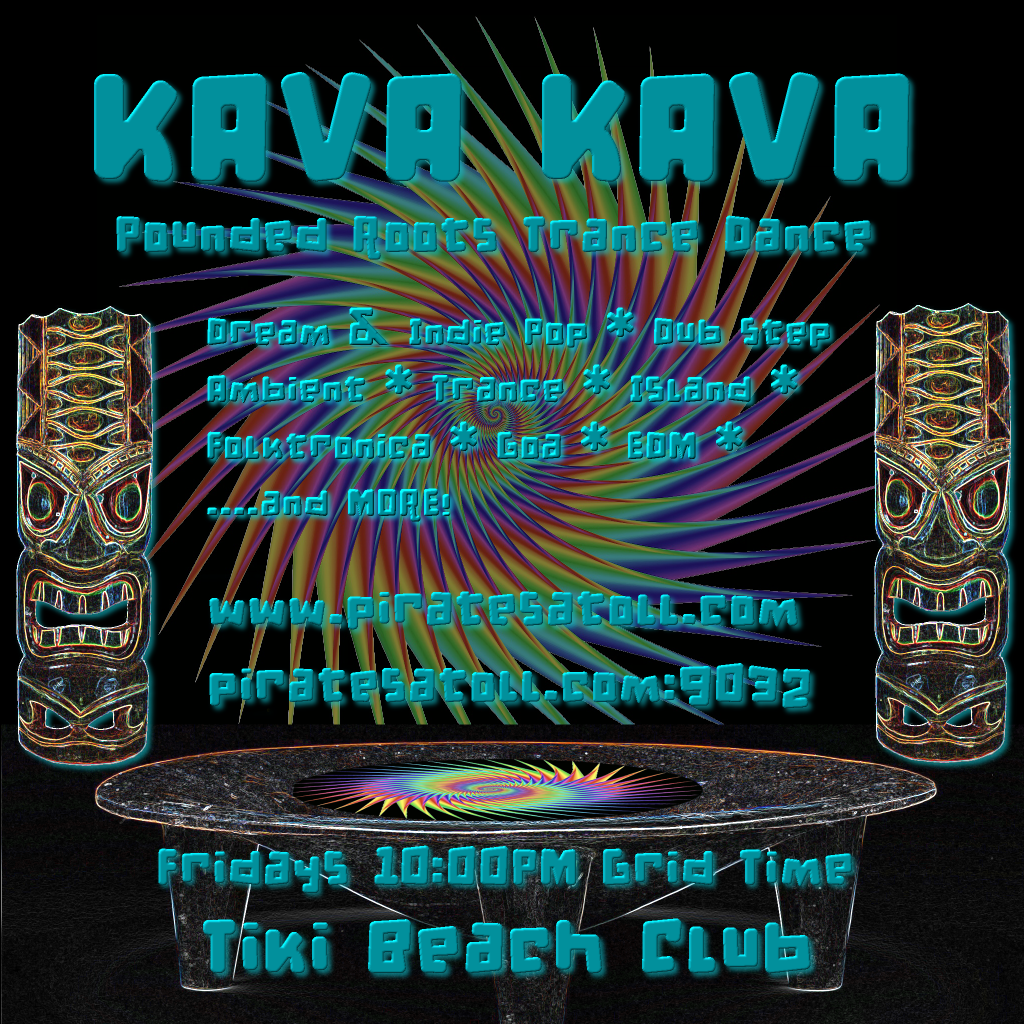 DJ Strannik Zikr spins an eclectic set of beats and tunes for dancing at the beautiful Tiki Beach club, under the stars or a setting sun on most Fridays at 10:00PM (SLT/Grid Time).
DJ Strannik Zikr plays everything from classic rock, to indie pop, dream pop, Shoegaze, GOA, EDM, Deep House, Folktronica, Ambient, Trance and more.  Anything with interesting sonic textures and danceable beats. You may also hear some original compositions and interesting mixes.
Just as Pacific Islanders have conducted Kava ceremonies from ancient times in order to experienced a relaxed oneness with their environment and each other, KAVA KAVA also uses "pounded roots" to transform the night to a joyful experience of relaxation and rhythm.
We'll go at least two hours or until the energy runs out.
You can confirm which dates are happening on the calendar.  See this page on how to get to Pirate's Atoll, and then use the teleporter in the train station or TP using the big Kava Kava poster to get to Tiki Beach.  Events are also listed on Opensimworld.
(general purpose announcement – replaces earlier post).