Host a conference or event at the Pirate's Atoll Conference Center!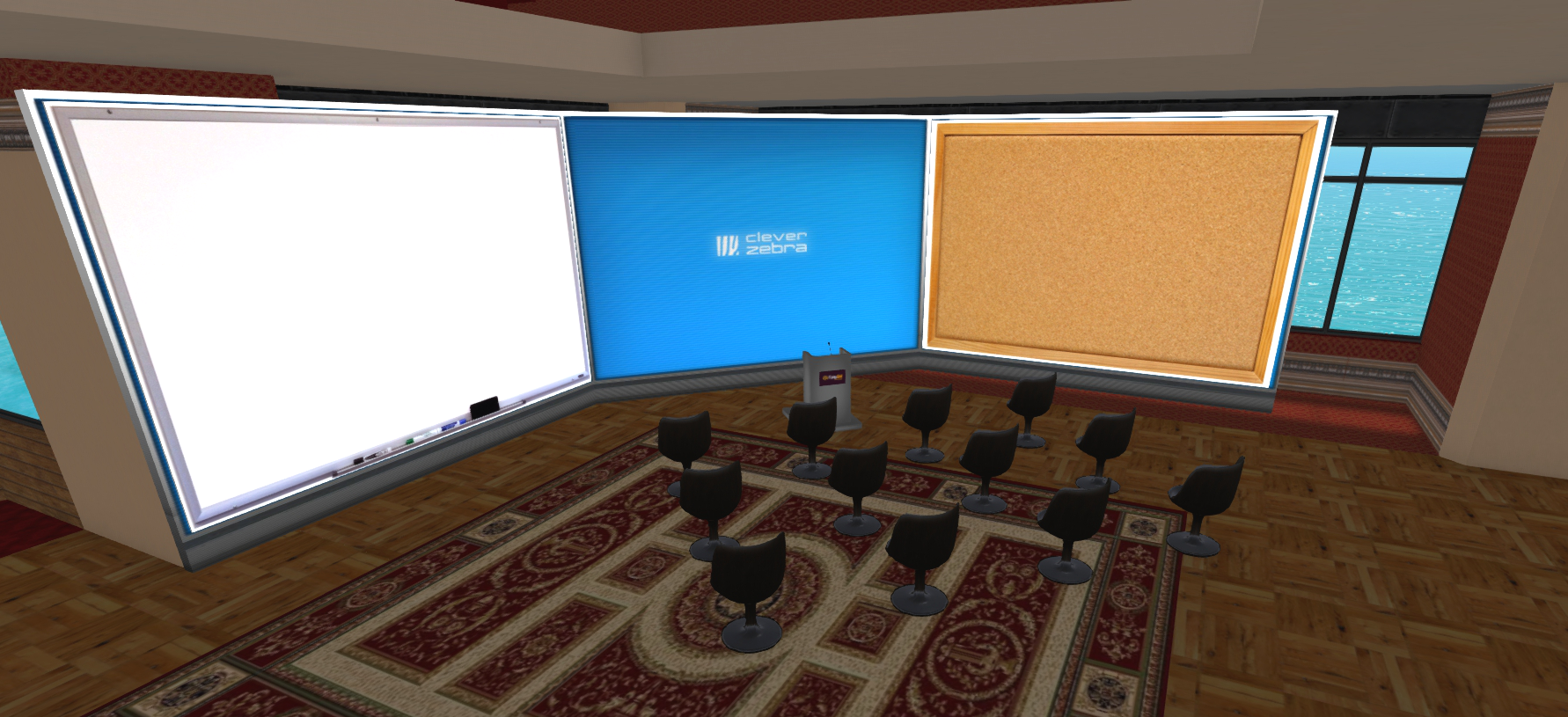 What defines a virtual conference that is not just a web meeting? It is a sense of spatial immersion and "being there" that you can only get from a shared space. Conferences on Pirate's Atoll feature the use of voice with normal spatial characteristics as well as public and private text chat. We have 2 large conference spaces as well as smaller breakout rooms for teams to collaborate, and we can customize space for your meeting. We have a few web-enabled tools that allow collaboration between in-world participants and participants on the web or in a traditional web meeting.
Test drive some demos of available conferenceware apps on this page.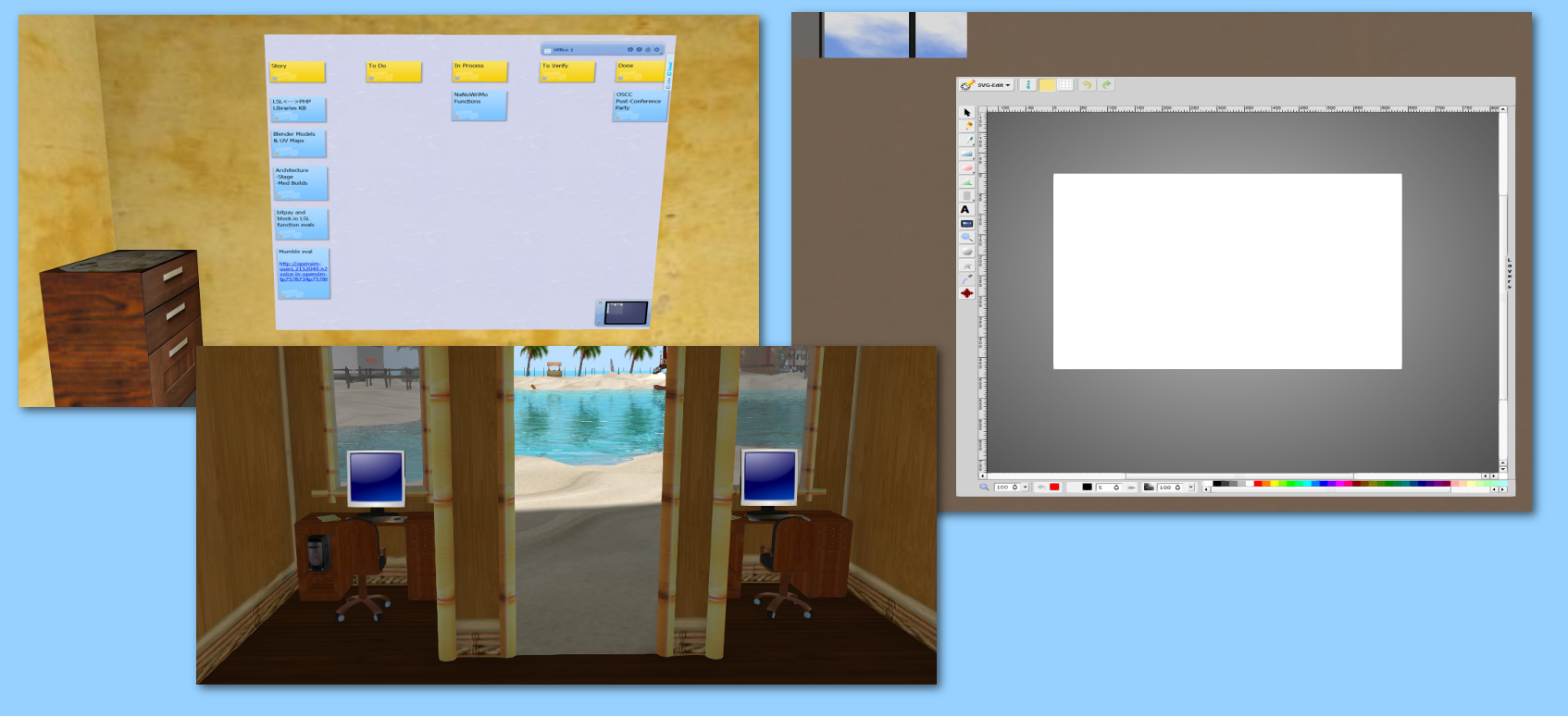 Host your next virtual event in a beautiful tropical setting, and add parties and other ice breakers in our pub or beach club.
To request more information or to schedule a conference, drop by the John Simmons HyperText office on the Atoll, or use the form below: