DJ Strannik Zikr's second set at AvatarFest 2015 went 7 hours. This year, we start at 7PM and go until the last avatar drops!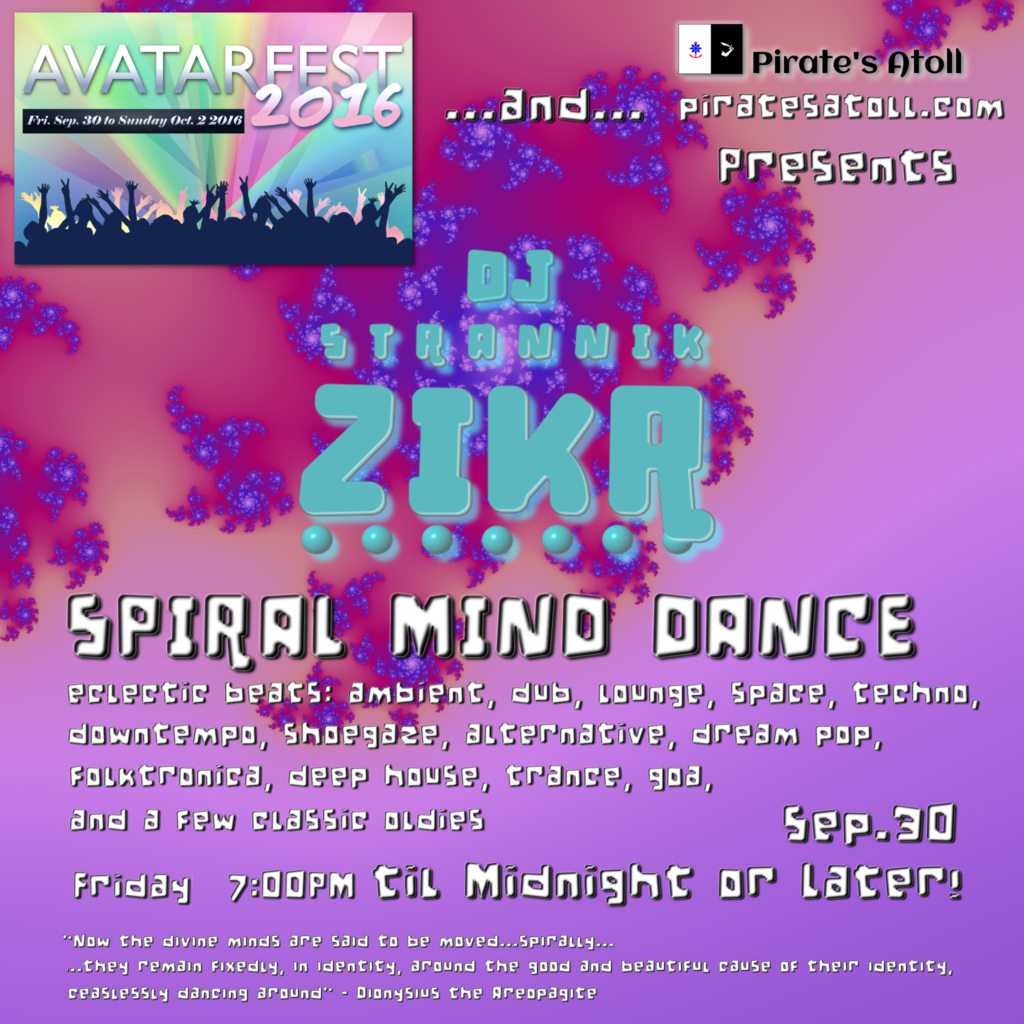 DJ Strannik Zikr spins eclectic tunes with sonic textures and solid beats to move your heart and your feet!
This event is not to be missed!
Bring your own absinthe, drum circles, colors and lights
From a Funky Punky Celi in the West to a Siberian Khatru in the East.
ONE HYPERGRID, ONE LOVE!
Get the latest information on locations and other AvatarFest events at http://avatarfest.net/
Check this Page on how to get in-world.