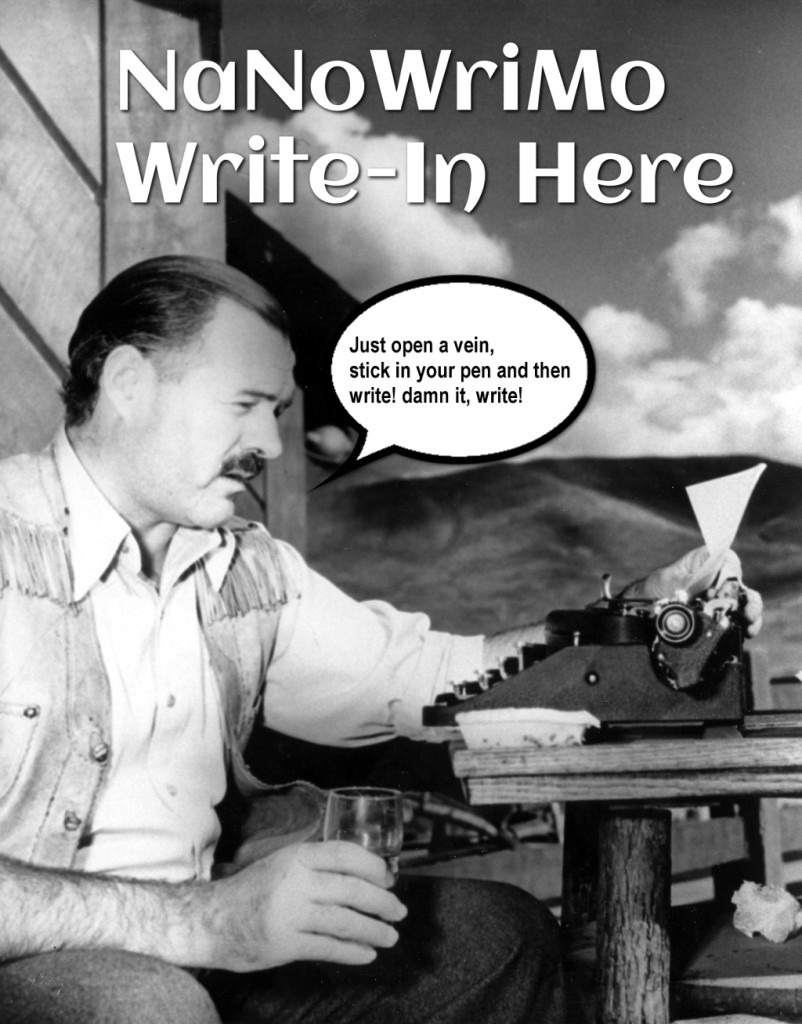 Yes, I am foolishly taking the plunge once again (almost planning to fail gloriously) by getting ready for NaNoWriMo.  As part of the torture/fun, I am hosting a number of write-ins at Caffe Pellegrino.
Kick-Off Party: October 31st 10:00PM (SLT/PST) to 2:00AM (sooner or later). Come home in your post-halloween party haze and party some more.  Then at midnight, the silence falls as the icy hand of deadline touches you, and you write until your fingers bleed or until you pass out.
then…..
A write-in EVERY WEEKDAY starting at 6:00PM (SLT/PST).  I didn't say we stopped, but we start again every weekday!
Free Virtual Coffee! Free Jukebox Access, Free Carpal Tunnel Syndrome!
This is a perfect write-in for parents of busy children, shut-ins or the quarantined.
To come to the write in, hypergrid in and then use the teleporter subway to go to the Caffe.
UPDATE AFTER THE FACT: Since Nara's Nook was also hosting NaNoWriMo write-ins, I ended up directing everybody to that location.  We'll see about next year!