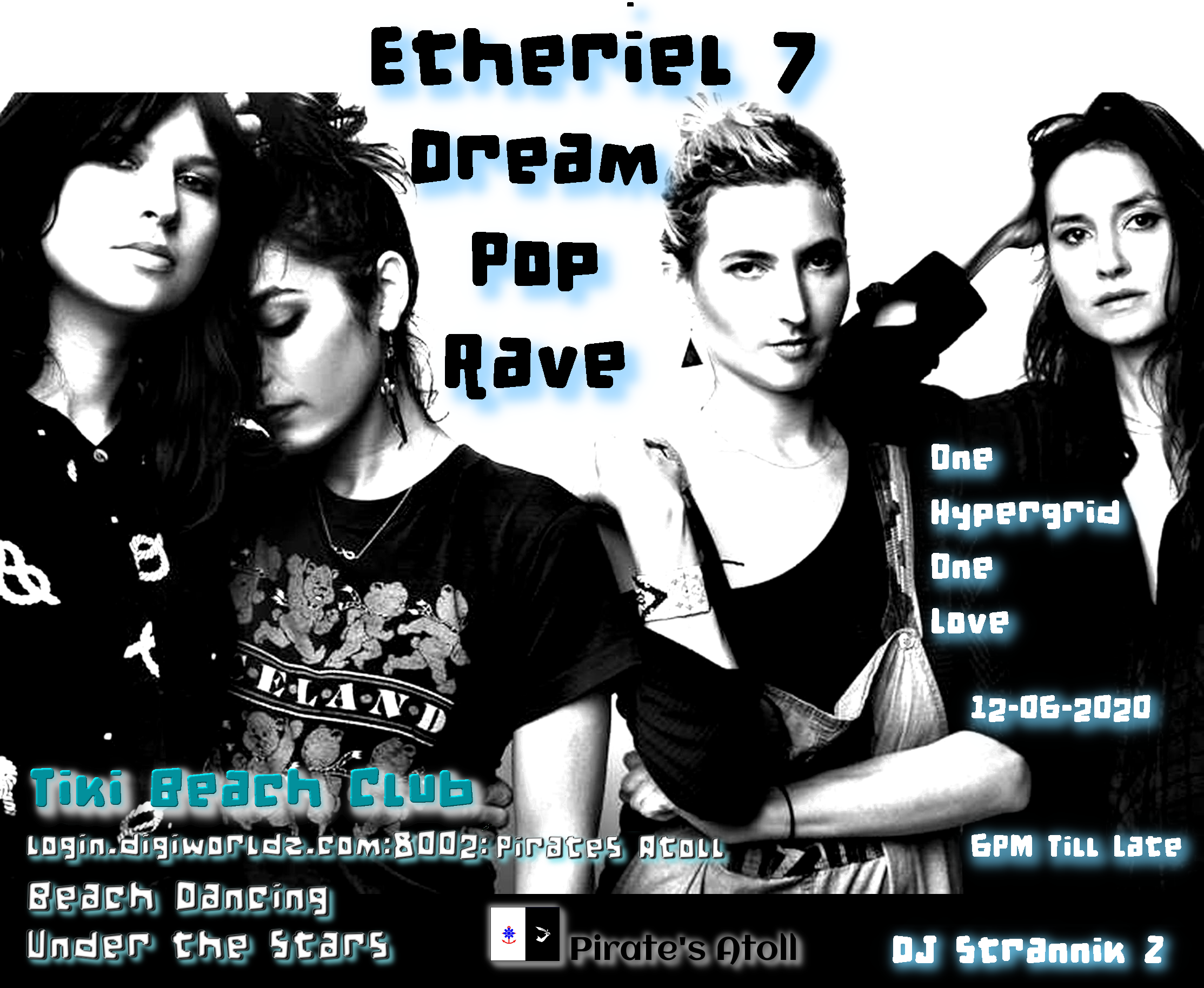 Its time once again for the Rockin Open Simulator Community Conference After-Party on Tiki Beach!  DJ Strannik Z will spin sonic textures and solid beats, focused on Dream Pop and Shoegaze.
Even if you missed the conference, come on down.  Music starts at 6 and will go late – until the last avatar drops.
Here are instructions on how to virtually get there.
If you arrive in the subway station, just click the poster to teleport to the beach.