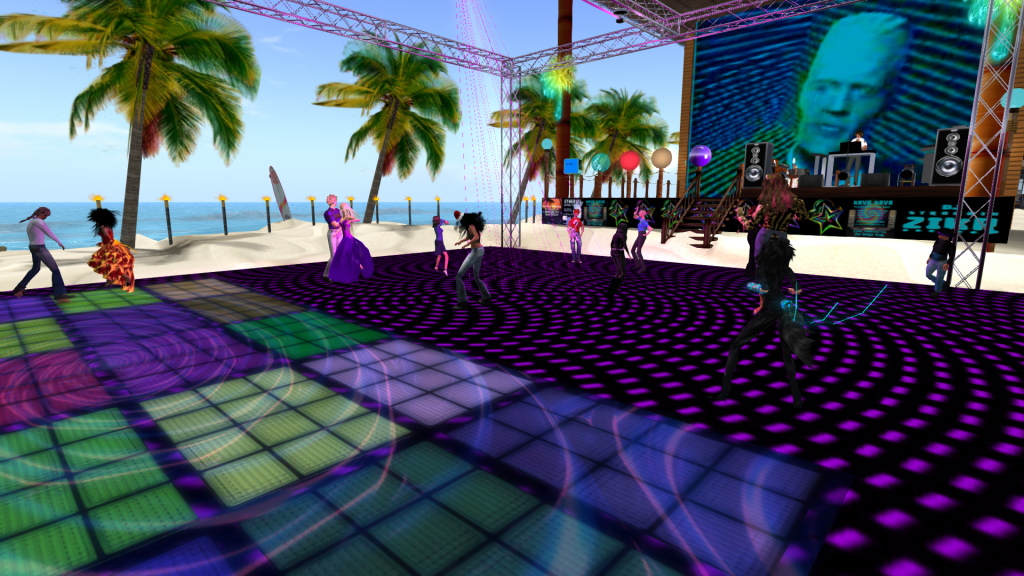 OSCC was on a smaller scale this year, and the after party on the Atoll was as well.  We still had a good party with lots of people dropping by, and went for 4 and half hours.  Last year, half of the 6 hour party was DJed by Strangeways Radio, which no longer exists as a streaming radio station (but you should definitely check out the playlists, podcasts and other forms of their music).  I do continue to discover new tracks and mixes from them, so they did contribute to the mix, even if DJ Mikey wasn't spinning the tunes.
In case you were wondering, "Etheriel" is not a misspelling of "Ethereal", but the name of a tune by my favorite Dream Pop/Shoegaze band Lush. I have just learned that Lush is getting back together and on tour (delighted shriek). Lush was heavily featured in the Etheriel playlists.
I am doing my best to invent some Dream Pop/Shoegaze subgenres:
Dram Pop: Scottish Folk with fuzzy guitars and vocals
Bootgaze: Shoegaze fused with Country/Bluegrass (I actually have a Bootgaze Pandora Station).