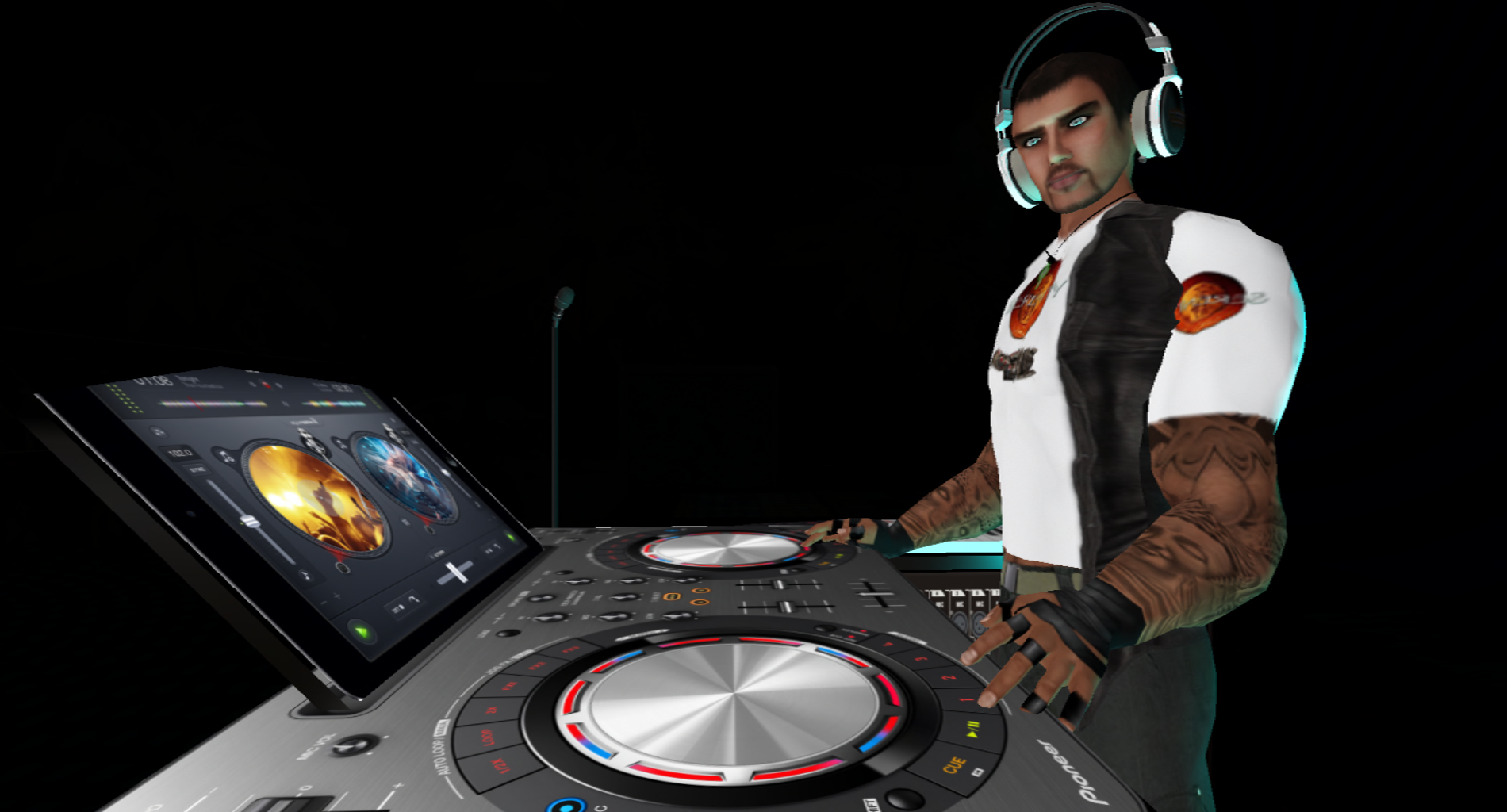 DJ Strannik Z is a musician of diverse interests.  He is a chant choir director, folk musician, producer, and DJ.
He DJs in both virtual worlds and at events in Real Life™, such as parties or clubs.  His music is very eclectic, but orbits around the following genres:
Folktronica
Deep House
Ambient Pop, Dream Pop, Indie Drone & Shoegaze
Ambient Dub & Reggae
Other IDM or EDM: trance, techno, goa, etc.
Alternative/Indie Rock
A few classic oldies
You can hear DJ Strannik in action at the Tiki Beach Club on select Friday nights (check the calendar link for dates and times).  He has also played at AvatarFest and has hosted afterparties for the Open Simulator Community Conference.
He can DJ at your virtual club or event, can come to your RL club and plug his deck in, or bring a complete mobile DJ kit to your party.
If you would like to hire DJ Strannik for your Virtual or Real Event, Please put a note in the mailbox in the John Simmons HyperText office lobby in New Tortuga.
NOTE: Real Life Events are normally limited to the San Francisco Bay Area (South Bay).