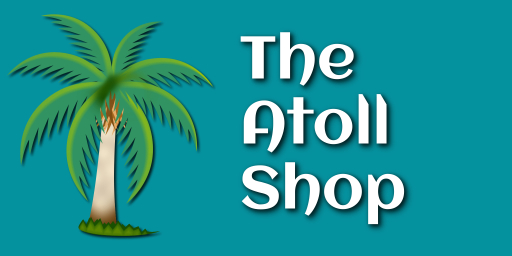 See our
currency shop
page to buy all sorts of virtual currencies
Virtual Goods
The Atoll Shop In-World: Freebies and More (In Development). Check out the swimwear upstairs in the Thirza's Things Shop

Exportable and full perms by default on all items!

I still have an old low prim shop on the Second Life Marketplace.

Hosting (3D sims and 2D websites)

Use this affiliate link to order hosting on Digiworldz and get a free consulting session on building, planning or event hosting.

John Simmons HyperText Web Hosting:

Get a site like this one to introduce people to your grid. Basic WordPress Set-Up is free when you sign up for one year of hosting!

Get a live shoutcast stream for your club for a cheap monthly rate!

Club Size*:
$5.00/D$1200 – 50 listeners!

Festival Size or Club Size Combo Pack*:
$10.00/D$2400 – 100+ listeners!

Use the contact form on this page to request a stream. D$ or Paypal payments can be made in-world at the Atoll Shop on Pirate's Atoll.

Stream bandwidth allows 150 hours per month at 128K with the full number of listeners, with more time for less listeners. Total bandwidth is 500GB for Club Size streams and 1 TB for Festival Size streams.  Other custom packages are available. Club Size Combo Pack allows you to have multiple streams allocated.


Roll your own Virtual App Server!Get your own cloud instance on Digital Ocean!
Use this associate link to order, and get a $10 credit plus a free consulting session.